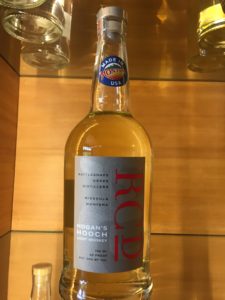 Hogan's Hooch, our flagship spirit, is a light whiskey distilled from malted barley, red wheat, and rye.  Our particular blend of grains was formulated by our distiller for its savory flavors and subtle complexity.  After, Distillation Hogan's Hooch is stored in a French Oak Chardonnay cask which lends a distinctly oaky nose and a buttery smoothness.
Make a Manhattan or an Old Fashion and you will be in love.
WHAT IS LIGHT WHISKEY?

As defined by the TTB.